Music is the most direct experience of human culture. It enriches us, provides new insights and influences our mood. It affects the listener in a way that goes far beyond the moment.
The more correctly music is played, the better it can develop its effect. As a specialist dealer, we see ourselves in a key position to provide you with this access to music.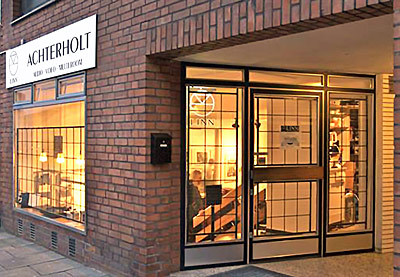 The HiFi-Studio Achterholt in Bremen has been a specialist for musical reproduction systems for over 37 years. As one of the first German Linn dealers, we are one of the most experienced dealers worldwide.
Since their introduction to the German market, we have mainly offered products from the Linn company. This Scottish manufacturer plays a technologically leading role in the field of high-quality music reproduction systems.
Linn focuses on the specialist dealer – quite against the spirit of the times. Instead of short-lived bargains, you get a sustainable approach to the intensive experience of music. Each system is put together according to your wishes and needs and installed at no extra cost on site.


Linn's systems are of course network-capable and allow connection to streaming services, integration of video/TV and the creation of a personal music archive in studio quality. We will be happy to advise you on network technology and data backup and take care of the installation.
We are easy for you to reach in the city centre of Bremen. You will find a sufficient number of parking spaces in the adjacent side streets.
Our opening hours are: Tuesday – Friday from 14:30 – 19:30 Uhr & Saturday 10:30 – 14:30 Uhr (Closed on Mondays)
---