Demonstration of the new Linn Majik DSM and big A/B comparison of the LP12 with the new carousel bearing and without the new bearing. Hear the difference and you will not believe it.
---
The new Linn Magik DSM has arrived.

The new Majik DSM has all the connectivity to handle everything, whether wired or wireless via WiFi or Bluetooth. Tidal, Qobuz, Spotify, Apple Music, Amazon Music, your own stored music collection…
Whether you stream music or use one of the many inputs to connect your 4K TV, Sky Box, Apple TV, game console…or even a turntable.
With the new Majik DSM at the heart of all your home entertainment, you'll get the best possible sound from everything you hear, in one room or in many others.


---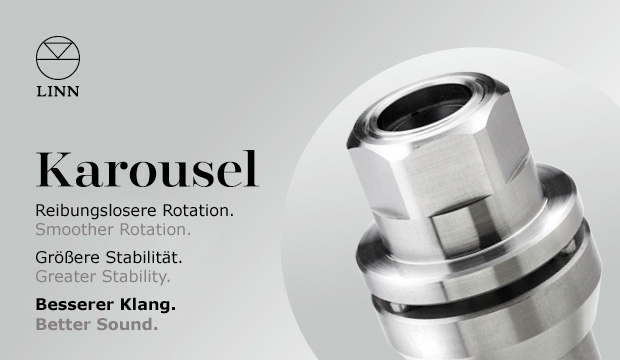 There is very good news from Linn about LP 12; many of us have been enjoying the LP 12 turntable for several decades and appreciate the musical performance as well as the upgrade possibilities of the Sondek.
Many have made these upgrades, and with each upgrade two things happened simultaneously: the music information increased as much as the fun of listening to music.
Today I would like to introduce the new upgrade, the new Linn Karousel LP 12 bearing as the central pivot in the Sondek.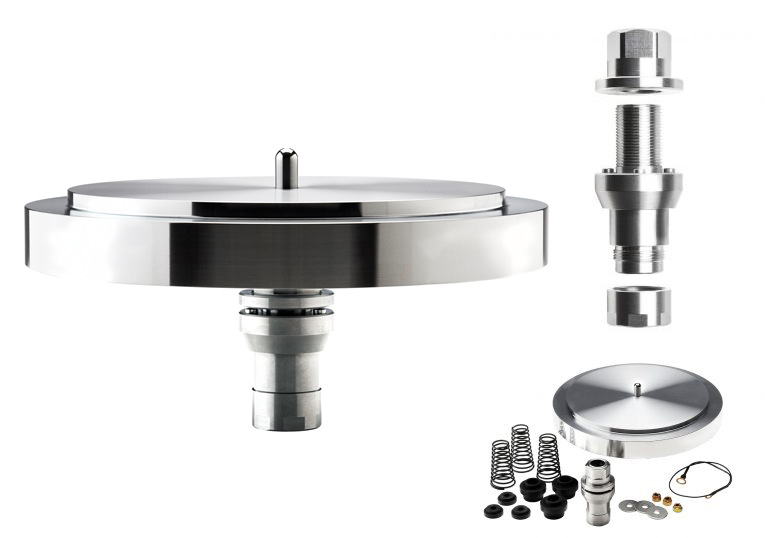 The LINN SONDEK LP12 is one of the most sold hifi products on the market with more than 100.000 produced drives in almost 50 years.
Each LP12 can be upgraded to the sonic and musical level of a current series drive.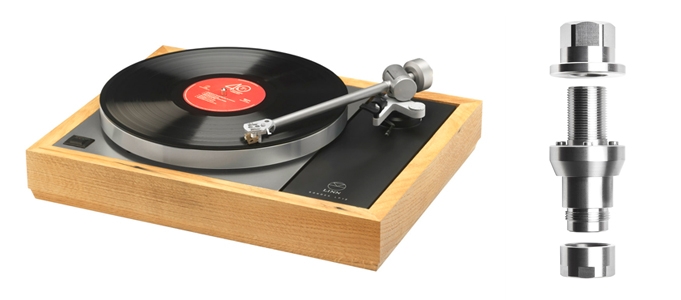 Linn's new precision-machined single point bearing offers more consistent concentricity and stability. The new innovative version of the platter bearing has been made possible by technological developments in materials science, machining capabilities and engineering experience.
The key mechanical connection between platter, spindle, bearing and sub-chassis has been significantly improved. Reduced running noise and significantly smoother running dramatically improve music reproduction.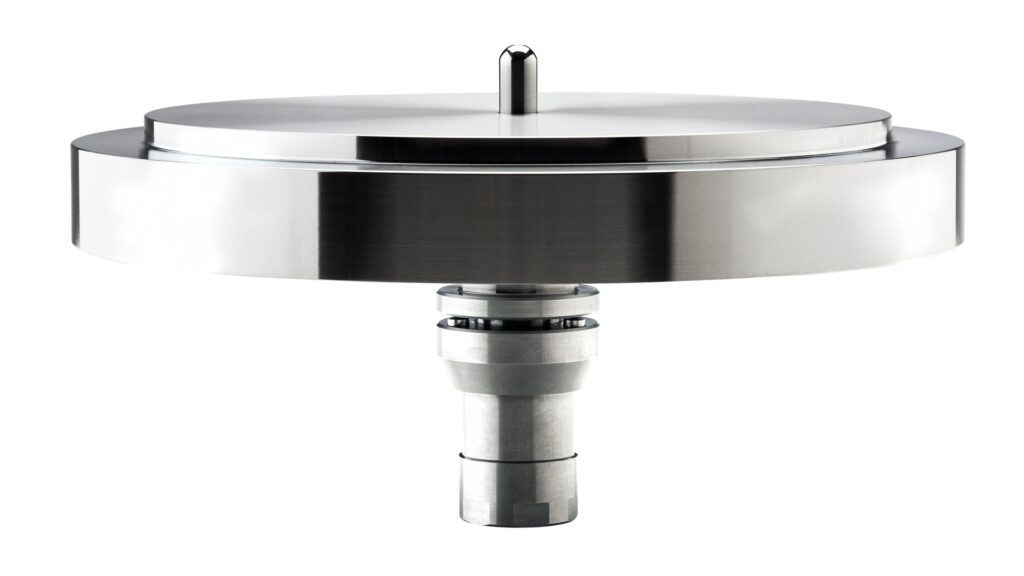 A solid lock nut on the stainless steel housing increases the rigidity at the critical point, the connection between bearing and sub-chassis. A more solid housing, in combination with a smaller and stiffer bushing for the platter spindle, ensures smoother running. This makes music playback more accurate and detailed than ever before.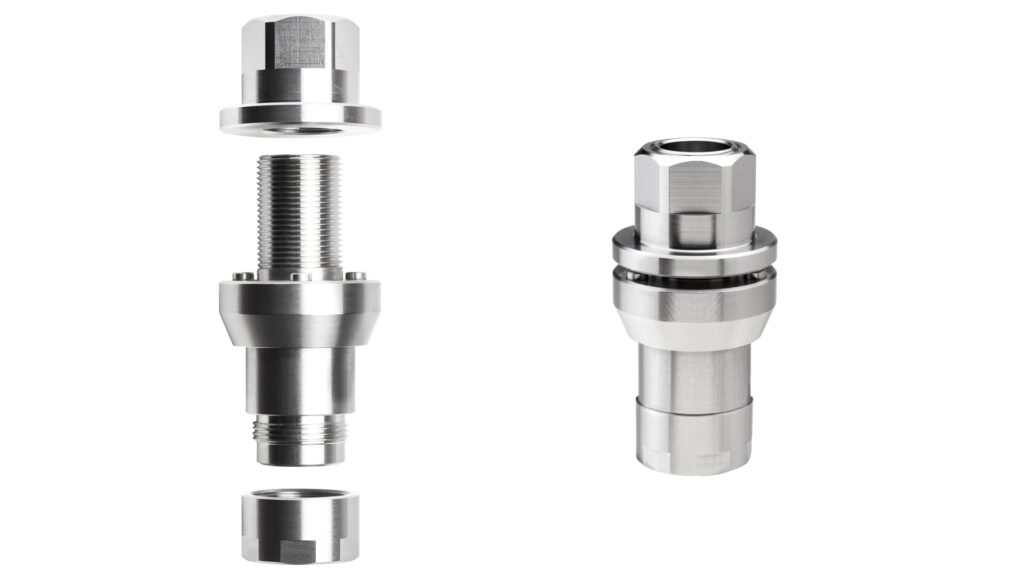 A KAROUSEL upgrade kit will be available as a retrofit option.
The Upgrade Kit consists of:
– carousel bearing unit
– inner plate with spindle
– three coil springs
– each three small and large rubber dampers
– three washers and nuts
– ground cable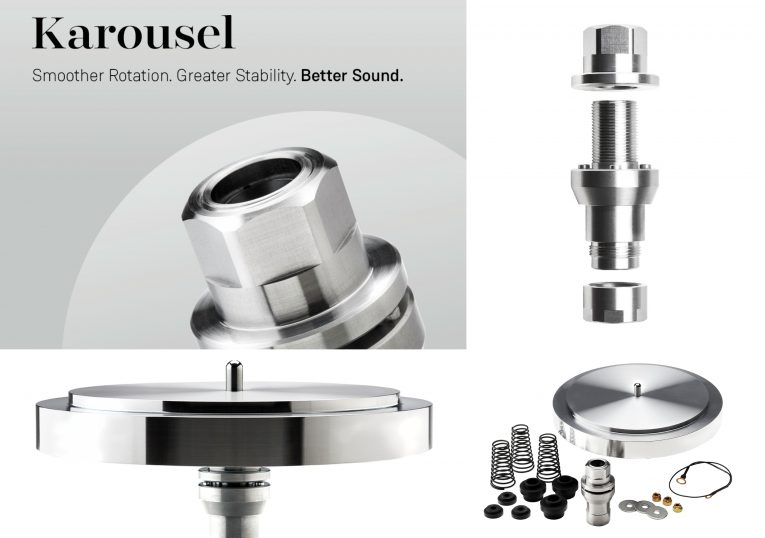 Price: KAROUSEL-Upgrade Kit 893,- € including assembly as well as complete professional inspection and adjustment of your turntable.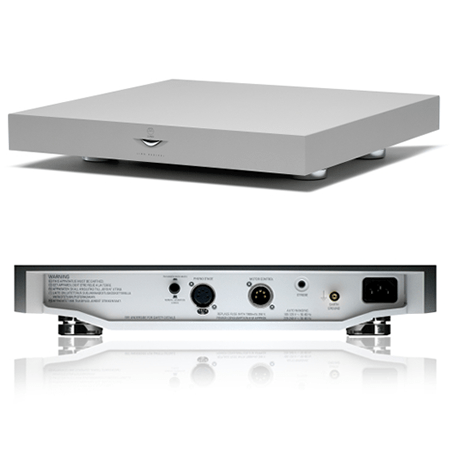 The Linn Karousel Upgrade can be demonstrated at any time in our HifI-Studio Achterholt. I look forward to your visit!

Your Jürgen Achterholt